I haven't blogged in a while because we have been very busy around here. We had family in town for Easter, I got a long term sub job, we have been doing yard work (it is still cold about half the time here, but there are flowers and blossoms all over the place!), I had my test for my teaching credential, all kinds of busy!
Some sad news for our family is that Kevin's paternal grandpa (Carl) passed away the week of Easter. He was not doing well and we were not surprised to hear it, but it is still very sad. Carl lived a very long life though, he turned 90 last December! He was married to the love of his life for nearly 70 years! Please keep Grandma Libby in your prayers as she is mentally very fragile and has a hard time remembering what is happening. By the grace of God she is doing pretty well though. The whole family is getting together next weekend for Carl's memorial in Southern California, so we are flying out there on Thursday. It will be neat to have that side of the family all in one place because we are spread out in several different parts of the country, but it is too bad that it is for Carl's memorial.
No adoption news yet, but we should hear something very soon!
Here are a few pictures from Carl's life that I scanned to give you a glimpse of who he was:
In 1922, with his older brother Paul.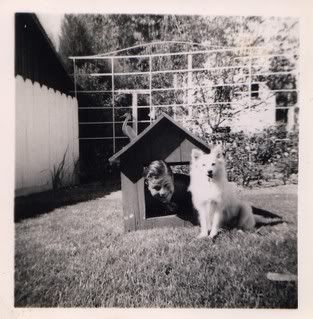 Goofing around "in the doghouse!"
With his firstborn child, Kevin's dad Bill.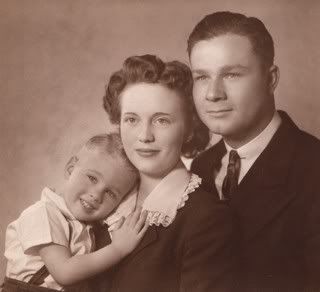 With his lovely bride and Bill.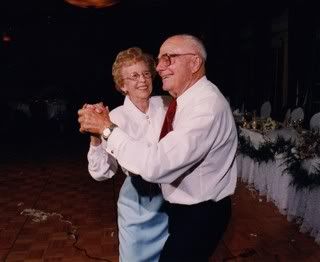 In 2000, dancing at our wedding. :) I love this picture. They were so cute and had some great moves!